GB28884 Naadloze stalen buizen voor gasfles met groot volume
Toepassing :
Productie van gasflessen met een volume van 300L ~ 3000L
Wij zijn fabrikant van naadloze stalen buizen in China, als u naadloze stalen buis, olie cilinder stalen buis, precisie naadloze stalen buis, hydraulische cilinder stalen buis wilt kopen, neem dan contact met ons op.
maat :
Lengte: 4-12m
OD: 80-1200mm
WT: 4-100mm
Raffinage methode van staal:
Het staal wordt verwerkt door een vlamboogoven en wordt gezuiverd buiten de oven en vacuümraffinage, of zuurstofconvertor die buiten de oven raffineert en vacuümraffinage.
Productie methode van stalen buis:
Stalen buis in warm draaien (vergroten) staat, koud getrokken of koud getrokken na levering van de warmtebehandelingstoestand.
De oppervlaktekwaliteit :
Geen barsten, vouwen, delaminatie en littekens op binnen- en buitenoppervlak.
Test item :
Trekproef
Hardheidstest
Botsingtest
Niet-metalen insluitingstest
Korrelgroottetest
Ultrasone foutdetectie
Staalsoort en chemische component
No.

Grade

Group

Chemical component,%

C

Si

Mn

P

S

Cr

Mo

Ni

Cu

1

30CrMoE

1a

0.25~

0.35

0.15~

0.35

0.40~

0.90

≤0.020

≤0.010

0.80~

1.10

0.15~

0.25

≤0.30

≤0.20

2

2

0.26~

0.34

0.17~

0.37

0.40~

0.70

≤0.020

≤0.010

0.80~

1.10

0.15~

0.25

≤0.30

≤0.20

3

42CrMoE

1b

0.40~

0.45

0.15~

0.35

0.75~

1.00

≤0.020

≤0.010

0.80~

1.10

0.15~

0.25

≤0.30

≤0.20

4

2

0.38~

0.45

0.17~

0.37

0.50~

0.80

≤0.020

≤0.010

0.90~

1.20

0.15~

0.25

≤0.30

≤0.20

a Grade30CrMoE group1 is equivalent to 4130X.

bGrade42CrMoE group1 is equivalent to 4142
Mechanische eigendom
Grade

Tensile Strength

Ra MPa

Lower yield strength or specified plasticity elongation

ReL or Rp0.2a MPa

percentage elongation after fracture

A50mma%

yield ratio

(ReL/Ra or Rp0.2/Ra)%

Hardness

HBW

-10oCShock absorption energy KV2J

Average

A single sample

30CrMoEb

≥720

≥485

≥20

≤86

≤269

≥40

≥32

42CrMoEc

≥930

≥760

≥16

-

≤330

≥40

≥32

b 30CrMoE mechanical property is equivanlent to 4130X

c 42CrMoE mechanical property is equivanlent to 4142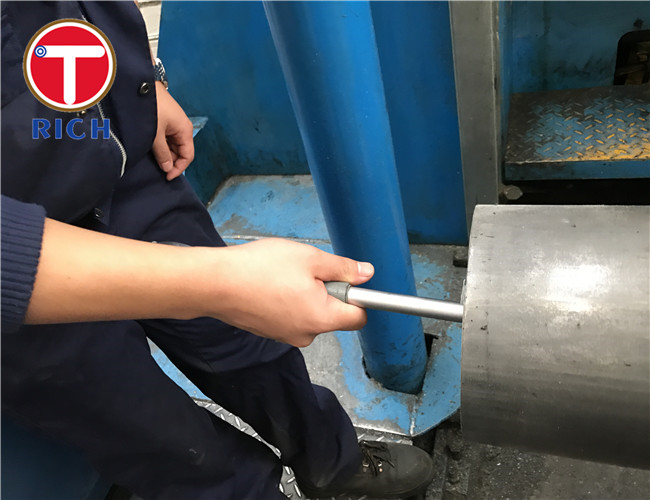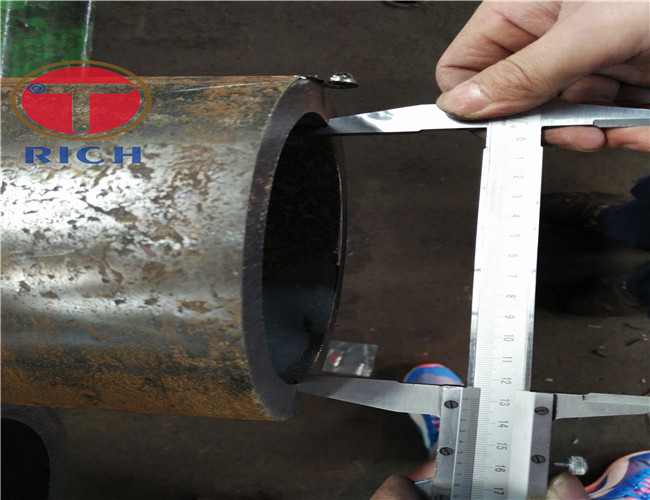 Product Categorie : Naadloze stalen buizen