GB / T9808 Buigzame naadloze stalen buizen voor boren
onze producten zijn van toepassing op geologische kernboringen, waterputboringen, hydrogeoligische boormachines, bekistingsmateriaal voor engineeringboren, kernbuizenmateriaal en verbuizingkoppeling naadloze stalen buizen, gewoon boorpijpmateriaal en boorpijpverbinding naadloze stalen buizen, kabelboren, boorpijpmateriaal en boor buisverbinding Seammless Steel Tubes, boorkraagmateriaal en boorkraag-borgverbinding Naadloze stalen buizen.
Wij zijn fabrikant van naadloze stalen buizen in China, als u naadloze stalen buis, olie cilinder stalen buis, precisie naadloze stalen buis, hydraulische cilinder stalen buis wilt kopen, neem dan contact met ons op.
Grootte:
OD : 33-340 mm WT : 2 - 28 mm L : 4000 mm - 12500 mm
Staal grade :
ZT380, ZT490, ZT520, ZT540, ZT590, ZT640, ZT740
De productiemethode :
Heet rollen (extrusie) of koudtrekken (rollen) naadloze methode.
Bezorgstaat :
Heet rollende (extrusie) stalen buizen moeten warm warm worden geleverd of warm worden afgewerkt.Koud getrokken (rollende) stalen buizen moeten worden geleverd met warm afgewerkt.
Oppervlaktekwaliteit
Er zijn geen visueel zichtbare scheuren, rollende, vouwende, littekens en abscission-lagen in de interne en externe oppervlakken van de stalen buis.
Test:
Treksterkte
Ultrasone inspectie
Wervelstroominspectie
Magnetische flux lekkage-inspectie
Tolerantie van buitendiameter en wanddikte
Standard

Production Method

Tube Size

Tolerance

GB/T 9808-2008

Hot rolled

OD

(+1.0%D) or +0.65
(-0.5%D) -0.35

WT

≤10

(+15%S)or +0.45
(-10%S) -0.35

>10

(+12.5%S, -10%S)

Cold Drawn(rolled)

OD

±0.50%D or ±0.20

WT

±8%S or ±0.15

Q(N)/ T118-2010

Cold Drawn

OD

OD

±0.40%D or ±0.20

WT

WT

±7%S or ±0.15
Mechanische eigendom
No.

Grade

Tensile Strangth Rm/MPa

Specifies the non-proportional extension strength Rp0.2/MPa

Percentage elongation after fracture

A/%

No less than

1

ZT380

640

380

14

2

ZT490

690

490

12

3

ZT520

780

520a

15b

4

ZT540

740

540

12

5

ZT590

770

590

12

6

ZT640

790

640

12

7

ZT740

840

740

10

a Grade ZT520 measure RP0.5

bGrade ZT520 use tensile sample S4 S5 or S6 in GB/T 228
Toepassing: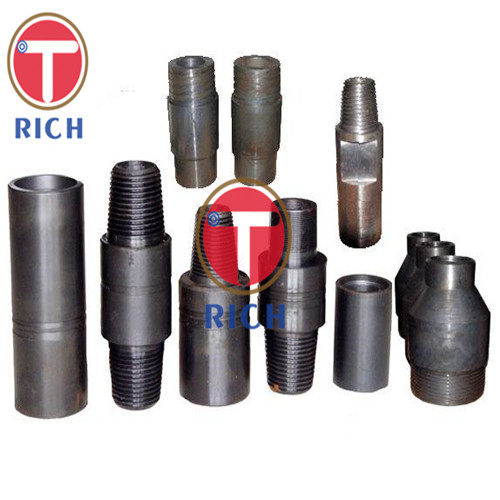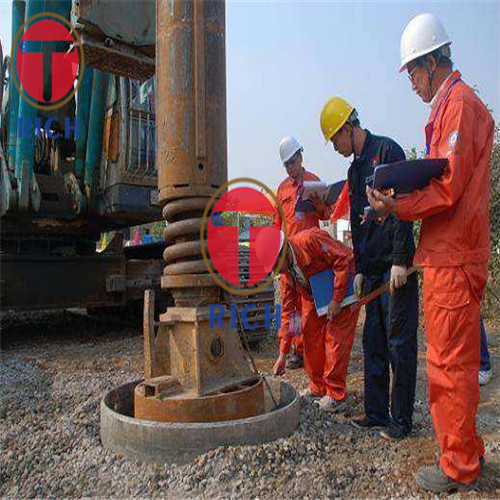 Product Categorie : Naadloze stalen buizen